Diesel Technicians
North County EVS – Spring Valley, CA
Pay Range – $30 to $40 per hour, DOE
North County EVS is looking for motivated, highly qualified Diesel Technicians to join our team. Over the last 20 years we have earned the reputation of being San County's premier service provider in our field of fire apparatus service & repair. If you are looking to join a team with experienced leadership and an opportunity for growth with excellent pay and benefits, then this is the place for you!
We work solely on emergency response vehicles such as fire engines, ladder trucks, ambulances and support vehicles. This includes performing routine safety inspections and maintenance, repairs of air brakes, electrical & electronic systems, centrifugal fire pump repairs and diagnosing/repairing computerized electronic control systems.
Essential Functions:
Service all Fire Department vehicles and related components on a regularly scheduled basis.
Inspect equipment and vehicles for common maintenance problems.
Diagnose and repair air brake systems, engines, transmissions, steering, suspension & drivetrain components typically found on Class 7 & 8 heavy-duty diesel-powered trucks to ensure they will perform under emergency conditions.
Perform pneumatic and hydraulic equipment repairs as necessary.
Replace fire apparatus components including but not limited to, fire pumps, foam systems and other specialty firefighting components.
Make improvements or modifications to new or existing fire apparatus in accordance with departmental needs and specifications. Modify, design, and fabricate special purpose equipment.
Maintain and repair power tools and appliances carried on fire apparatus.
Perform fire truck dealer warranty repairs as needed.
Qualifications:
Successful candidates will have:
8+ years of experience as a Certified Heavy-Duty Diesel Technician
Ability to work alone to diagnose electronically controlled engines, transmissions & other electronic components
Ability to diagnose electrical starting & charging systems
Ability to be a self-starter
Excellent general automotive trouble shooting skills
Commitment to quality
Team player
Good communicator
Valid/Clean driver's license (Class "A" or "B") or ability to get one in 12 months
Live in, or move to San Diego County
Good documentation and computer skills
Benefits:
Great pay – $30 to $40 per hour, DOE
Fully paid health insurance for employee
Fully paid dental insurance for employee
401(k) – 6% match
401(k) – 4% profit sharing
Paid vacations
Paid holidays
Paid sick pay
Paid training
Fuel allowance
Uniforms provided
If this sounds interesting we would like to talk with you and answer any questions you may have. You must be able to pass a drug screen and a background check to be considered. Thank you for your consideration for our position.
Please email all application requests to: HR@NCEVS.COM or call (619)840-8048 Ext 700
/
0 Comments
/
by admin
https://californiafiremechanics.org/wp-content/uploads/2018/05/2018-05-22_092733.png
0
0
admin
https://californiafiremechanics.org/wp-content/uploads/2018/05/2018-05-22_092733.png
admin
2021-06-24 06:46:51
2021-06-24 06:46:51
Jobs: North County EVS – Diesel Technicians
Jobs: City of Pasadena – Senior Equipment Mechanic – FULL DETAILS HERE
CITY OF PASADENA
Department of Human Resources
100 N. Garfield Ave., Rm S135, P. O. Box 7115
Pasadena, CA 91109-7215
(626) 744-4366
http://www.cityofpasadena.net/humanresources
INVITES APPLICATIONS FOR THE POSITION OF:
Senior Equipment Mechanic
An Equal Opportunity Employer
SALARY
$33.42 – $40.63 Hourly    $5,793.20 – $7,041.67 Monthly    $69,518.38 – $84,500.00 Annually
OPENING DATE: 06/17/21
CLOSING DATE: Continuous
THE POSITION
The City of Pasadena is looking for an advanced journey, working lead level Senior Equipment Mechanic who will supervise, inspect, diagnose and repair operating problems in emergency vehicle apparatus and equipment and heavy-duty gasoline, electric, CNG and diesel construction equipment in the Fleet Management Division.  Our department presents an exciting opportunity for a hard-working, reliable and dependable professional.
The current vacancy is in our Fleet Maintenance Division of our Public Works Department.  This division is responsible for maintaining, repairing and disposing of the City's fuel-powered fleet, which consists of approximately 1,250 vehicles and other pieces of equipment.
IDEAL CANDIDATE
The ideal candidate will have recent advanced journey level experience working on heavy-duty equipment, loaders, street sweepers, trash trucks and fire trucks. Have the necessary electrical diagnostic skills to effectively diagnose and repair computer controlled engines, transmissions, and CNG controlled systems.
CLOSING DATE: Continuous until filled. First round of applications are due 7/8/21 for review.
/
0 Comments
/
by admin
https://californiafiremechanics.org/wp-content/uploads/2018/05/2018-05-22_092733.png
0
0
admin
https://californiafiremechanics.org/wp-content/uploads/2018/05/2018-05-22_092733.png
admin
2021-06-21 10:08:34
2021-06-21 10:08:34
Jobs: City of Pasadena – Senior Equipment Mechanic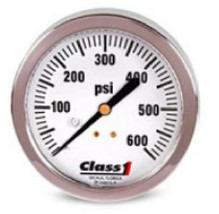 Service Info: Proper Cleaning of Hale Gauges SB-181
Hale is committed to the safety of you and your community. To help prevent the spread of the coronavirus (COVID-19) and other infectious diseases, many users include gauges in their cleaning and decontamination procedures.
Hale gauge lenses are manufactured from acrylic. The use of cleaners and disinfectants that contain ammonia, alcohol, denatured alcohol, acetone, vinegar, mineral spirits, etc., will cause spider cracking on the lens. When cracked, the gauge face may leak or could be difficult to read, requiring replacement.
To clean gauges please see the following Service Bulletin from Sept 2010
/
0 Comments
/
by admin
https://californiafiremechanics.org/wp-content/uploads/2018/05/2018-05-22_092733.png
0
0
admin
https://californiafiremechanics.org/wp-content/uploads/2018/05/2018-05-22_092733.png
admin
2021-06-18 10:19:52
2021-06-18 10:20:07
Service Info: Proper Cleaning of Hale Gauges SB-181